Turkey DNS Forum 2017
February 15-16, 2017
Istanbul, Turkey
Wednesday 15 February 2017

TIME

TOPIC

SPEAKERS

8.00 – 9.00

Registration

09.00 – 09.15

Welcoming Remarks


Welcoming remarks and setting the scene.

David Olive, General Manager, ICANN Istanbul Hub, ICANN

09.15 – 10.00

Keynote Speaker


The Forum's opening address by H.E. the Minister of Transport, Maritime and Communication of Turkey.

H.E. Mr. Ahmet Arslan, Minister of Transport, Maritime and Communication, Turkey (invited)

10.00 – 10.30

Keynote Speeches


Highlights and key trends in the Internet and technology related areas in Turkey.

Ömer Fatih Sayan, Chairman of BTK

Dr. Tayfun Acarer, Chairman, Internet Improvement Board, Turkey

Emre Sayin, President, IHS Telekom Inc.

10.30 – 11.00

Coffee Break

11.00 – 13.00

Session 1 – Domain Name Industry Trends
Emerging trends in the domain name market place and IDN deployment. Learn about recent developments in the new generic top-level domain program and related case studies.

Mert Saka, Registry Services and Engagement Manager, ICANN (moderator)

Giovanni Seppia, External Relations Manager, EURid

Haci Altun, Director of Electronic Systems, Istanbul Metropolitan Municipality

Melih Andic, Marketing Manager, Natro

Mohammad Zeidan, General Manager, Neustar MENA

Sebastien Ducos, Chair, GeoTLD Group

13.00 – 14.00

Lunch

14.00 – 15.30

Session 2 – Domain Name System and Cybersecurity
Security and stability of the domain name system (DNS) is a collaborative effort. Learn more about recent developments in this area. DNS Security Extensions (DNSSEC) – what is it and why is it important? What is the Key Signing Key (KSK) rollover?

Alexandra Kulikova, Manager, Global Stakeholders Engagement for East Europe and Central Asia, ICANN (moderator)

Attila Özgit, Director, NIC.tr Domain Name Registry

Benedict Addis, Member, Security and Stability Advisory Committee of ICANN

Patrick Jones, Sr. Director, Global Stakeholder Engagement, ICANN

15.30 – 16.00

Coffee Break

16.00 – 17.30

Session 3 – ICANN for Newcomers
History of the Internet and DNS; Introduction of ICANN and the system of unique identifiers. Learn about how ICANN works, its policy development process, key projects underway and how to get involved.

David Olive, Sr. VP, Policy Development Support, ICANN

Baher Esmat, VP, Global Stakeholder Engagement, Middle East, ICANN

Fahd Batayneh, Manager, Global Stakeholder Engagement, Middle East, ICANN

18.00 – 19.00

ICANN Quarterly Stakeholder Call

19.00 – 20.30

Cocktail Reception

Thursday 16 February 2017

TIME

TOPIC

SPEAKERS

8.00 – 9.00

Registration

9.00 – 10.30

Session 1 – Websites and Social Media in Turkey
Studies show that small and medium business should have website and social media presence to be successful. In this session, businesses in Turkey will share views on strategies to create an effective online presence.

Said Ercan, President, International Social Media Association (moderator)

Burkay Yapağcıoğlu, Associate Marketing Manager, Natro

Emre Sayin, President, IHS Telekom

Hamza Aboulfeth, CEO, Genious Communications

10:30 – 11:00

Coffee Break

11:00 – 12:30

Session 2 – Domain Name Legal Aspects
Hear about the data privacy law in Turkey and discuss its impact on the domain name business. Discuss national laws governing intellectual property rights, trademark infringements and domain name disputes.

Sertel Şıracı, Attorney-at-Law, SRC Law Office (moderator)

Attila Özgit, Director, NIC.tr Domain Name Registry

Ceren Ünal, Attorney-at-Law and Chair, Internet Society Turkey Chapter

Ilay Yilmaz, Partner, ELIG Attorneys at Law

12:30 – 13:30

Lunch

13:30 – 15:00

[Workshop] IP Law and Data Protection Law
Sessions will be organized by local community and running in parallel tracks.

Ceren Ünal, Attorney-at-Law and Chair, Internet Society Turkey Chapter

İlay Yılmaz, Attorney-at-Law, ELIG Attorneys-at-Law

İrem Sert, Administrative Affairs Coordinator, NIC.tr Domain Name Registry

Sertel Şıracı, Attorney-at-Law, SRC Law Office

 13:30 – 15:00

 [Tutorial] DNS Technical Tutorial

 

Kadir Erdogan, Technical Director, NIC.tr Domain Name Registry

15.00 – 15.30

Coffee Break

15:30 – 17:00

Closing Session and Taking Stock
Ahmet Arslan
Ahmet Arslan was born on 2 June 1962 in the district of Kağızman, Kars Province. He graduated from the National Security Academy and the İstanbul Technical University School of Maritime as a Shipping Construction and Mechanical Engineer. He later became a civil servant, first joining the Maritime Undersecretariat as a Department Manager and Deputy General Manager. He went on to serve at the Ministry of Transport as the Director of the General Directorate of Rail, Ports and Airport Construction (DLH). He also served as an executive board member of the General Directorate of State Airports Authority (DHMİ).
Arslan worked in the private sector for seven years, taking on numerous roles. He also worked at the Pendik Shipyard in İstanbul. He was also a member of the executive boards of TTNET and the Türk Loydu Foundation, while serving on the supervisory board of Türksat. He also served as a member of the Maritime Assembly at the Union of Chambers and Commodity Exchanges of Turkey (TOBB).
Arslan has been the Minister of Transport, Maritime and Communication since May 2016.
Omer Fatih Sayan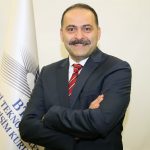 Omer Fatih Sayan is the President and Chairman of the Board of the Information and Communication Technologies Authority (BTK). He holds a Ph.D. in Biomedical Engineering from Istanbul University. After his graduation from university, he started his professional career in İstanbul Metropolitan Municipality in 1995. He worked for the private companies in the areas of chip manufacturing, mobile phone design, and R&D in Turkey, Germany and USA. He assumed responsibilities on initiatives in the Silicon Valley Initiative. He gave lectures on Informatics Law and New Trends in ICT in various universities in Turkey and Germany. He has several articles published in various scientific journals and conferences. He worked as Adviser and Principal Adviser for the Prime Minister between the years 2007-2014. He converses in Turkish, English, French, and German.
Tayfun Acarer
Tayfun Acarer Dr. Acarer has graduated from Istanbul Technical University's Department of Electronics and Communication, and has a PhD from from Istanbul University's Department of Maritime Transportation Management Engineering. Starting his career as an electronic engineer, Acarer became an Engineer at PTT (Turkish Postal Service) in 1982. Later, Acarer has served at PTT and Türk Telekom (Turkish Telecommunications Service) in different duties, and in 1988, he was appointed as the Unit Director at Türk Telekom's Directorate of Radio Management. After serving in this position for approximately 15 years, Acarer was appointed as the Vice President and Member of the Board of Directors at Directorate General of Coastal Safety in 2004. Finally he was appointed to Information and Communication Technologies Authority. Acarer was born on 1956 and he can speak English.
David Olive
David A Olive is the Senior Vice President, Policy Development Support and General Manager of ICANN Regional Hub in Istanbul. He joined ICANN in February 2010 to lead its Policy Development Support team following 20 years as a corporate executive and leader in ICT public policy formation.  In April 2013, he opened the ICANN Regional Hub in Istanbul and serves as the General Manager.
Emre Sayin
Emre Sayin, born in 1975 is the founder of IHS Telekom, one of the largest ICANN accredited registrars in Turkey. Emre also lectures Operating Systems Course based on Linux Kernel in Sabanci University. Emre has over 17 years of experience in domain & hosting industry.  For more information visit LinkedIn
Alexandra Kulikova
Alexandra joined ICANN as Global Stakeholder Engagement Manager for Eastern Europe and Central Asia in November 2015. As part of the GSE team in the region she drives the implementation of the ICANN GSE regional projects engaging with various stakeholder groups on a variety of topics regarding the role of ICANN in regional and global internet governance, DNS industry development and security concerns. Previously she led the Global Internet Governance and International Information Security research programme at PIR Center, a non-governmental think-tank focusing on global security issues. Alexandra holds an MSc degree in Media and Communication Governance from London School of Economics and Political Science.
Attila Ozgit
Atilla Özgit
Dr. Özgit is a graduate of Middle East Technical University (METU). He worked abroad as Software Engineer and Technical Support Manager for several years before rejoining METU. He has served as the Assistant Director, and then as the Director of Computer Center at METU.
He initiated and managed several forerunner projects, such as first Internet connection of TR, first Unix based servers, first fiber-optic campus network, broadcasting election results through WEB, etc.
Dr. Özgit is currently working in Dept. of Computer Engineering of METU as a faculty member, where he is doing research in information security, particularly on defense technologies. He is leading a research and development project on "air gap" technologies for mission critical networks.
Dr. Özgit is ccTLD manager of ".tr", from the very early days of Turkey's internet Connection.
Baher Esmat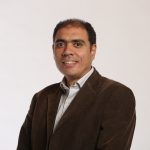 Baher Esmat is ICANN Regional Vice President for stakeholder engagement in the Middle East. In his role, Baher is a keen facilitator of collaboration and dialogue between ICANN and the broader Internet community, and promotes the further development of the region's domain name industry.
Baher is a founding Board member of Egypt ISOC Chapter. He has also served on several Internet Governance related groups including the UN Working Group on Internet Governance, the CSTD Working Group on IGF Improvements, and the IGF Multistakeholder Advisory Committee (MAG).
He earned a Bachelor's degree in Electronics and Communications Engineering from Cairo University, and a Master's degree in Computer Science from the American University in Cairo.
Benedict Addis
Benedict Addis is chair of the Registrar of Last Resort (RoLR), a non-profit ICANN-accredited registrar that exists solely to quarantine bad domain names. From 2011 to 2014 he was a technical officer in the UK's National Cyber Crime Unit, formerly SOCA Cyber. There, his team was responsible for international cybercrime enquiries under the Budapest Convention and G8 24/7 process, and he was the unit's point of contact for 'threat to life' emergencies. He was previously a partner in a network and security start-up and worked as a researcher in the Secure Systems lab at HP Labs. He holds a Masters in Information Security from Royal Holloway University of London.
Ceren Unal
Ceren Ünal studied law at Ankara University, subsequently gaining an LLM degree from Queen Mary, University of London, specialising in Computer and Communications Law as a British Chevening Scholar. Always fascinated by the Internet and the challenges and opportunities it presents to the law as we know it, she has been teaching and consulting on IT/Internet law issues since 2003. She is qualified as an Attorney-at-Law, a National Patent and Trademark Attorney and a European Patent Attorney. Ms. Ünal is also working as an instructor at Bilkent University Faculty of Law, while studying as PhD student at Ankara University. She has been chairing Internet Society Turkey Chapter since its establishment in December 2014. Ms Ünal's primary areas of interest are Internet Governance, ISP liability, privacy and data protection, protection of IP rights over the Internet and domain name dispute resolution.
Giovanni Seppia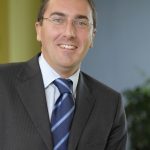 Giovanni Seppia is External Relations manager at EURid since the second half of 2007. In this function, he looks after EURid relations with the European institutions, registrar relations, marketing and communication activities. He previously worked at ICANN as European Regional Liaison. Prior to that, he was General Manager at CENTR. He has also served as head of external relations for the Italian Registry (ITT CNR) and has three years of experience in various roles at the European Commission.
Haci Altun
Haci Altun graduated from Computer Programming Department of Cumhuriyet University. He completed his undergraduate education in Marmara University, Faculty of Economics and Administrative Sciences, Department of Economics. He completed his master degree on Managerial Economics in Medeniyet University.
He worked as Computer Programmer in IT Directorate of Istanbul Metropolitan Municipality between 1997 and 1999. He was Chief of IT in Isfalt Co. between 1999 and 2007, afterwards he worked as Director of IT in the same company from 2007 to 2016. Altun who was appointed as Director of Electronic System, at the same time, carries out duty of Directorate of Geographic Information Systems dated from August 1st, 2016. Haci Altun knows advanced English, performs work in some Civil Society Organizations and International Humanitarian Relief Organizations.
Hamza Aboulfeth
Hamza Aboulfeth is a young Web entrepreneur that started his company Genious Communications at the age of 17.
Hamza is very passionate about entrepreneurship, technology and business in general, in 10 years, Genious Communications, became leader in Web hosting & Domain names in Morocco.
He is a very active member of ICANN, especially in working groups aiming for developing the DNS industry in Africa and Arab Regions, he has attended many ICANN events around the globe.
Irem Sert
Irem SERT is currently working as the Administrative Coordinator in .tr ccTLD. She was born in 1974, in İstanbul. Living in many different cities throughout her student life, she graduated from Hacettepe University, Department of Tourism and Hotel Management on 1995 and later from Anadolu University, Department of Management. She worked in tourism sector during 1995-2000. She started to work in Nic.tr (.tr ccTLD) in 2000. She played an active role in all (documented/undocumented) operation processes of ccTLD administration. She has been actively responsible for conflict resolution processes of ".tr", domain name applications and administration, DWG (DNS Working Group) meetings and performing the decisions of the Group since 2005.
Ilay Yilmaz
Ms. İlay Yılmaz is partner of ELIG, Attorneys-at-Law. She joined ELIG in 2008, following her years of practice at reputable law firms. Ms. Yılmaz graduated from Dokuz Eylül University Faculty of Law in 2003 and holds an LL.M. on Law of Economics. She is a member of the İstanbul Bar. Ms. Yılmaz works within the "Regulatory and Compliance" department of ELIG and she contributes to the firm's experienced Internet law, IT and telecommunications law, media and entertainment law and data protection & privacy law practice teams. She has also authored and co-authored many articles and essays pertaining to her practice areas, in addition to speaking at conferences and symposia on similar matters.
Kadir Erdogan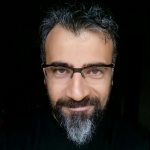 Kadir Erdoğan is the Technical Group Director at .tr ccTLD administration since 2006. He was formerly a Software and Security Engineer at .tr ccTLD. He received a BA in Mathematics from Middle East Technical University.
Mert Saka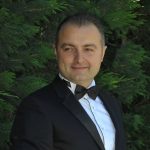 Mert Saka has been working for ICANN since 2014 as the Registry Services and Engagement Manager. Based in ICANN's Istanbul Office, he works closely with the New gTLD Registry Operators in EMEA region.
Having an engineering degree in electronics and very good communication skills in English and Turkish, he worked for various international organizations over the last decade, his experience covers the Internet, software and related fields and his specialties include business/technology analysis, solution and strategy championing, and communications.
Mohammad Zeidan
Mohammad Zeidan is the General Manager, MENA at Neustar Inc, provider of Top Level Domain Registry and DNS infrastructure. Neustar provides solutions to hundreds of clients around the globe generic, geographic, community and brand TLDs.
Mohammad comes with extensive experience throughout the MENA region, working for leading regional and global online companies. Mohammad supported many digital initiatives, has participated in multiple regional events, and has worked with digital communities in countries including Jordan, United Arab Emirates, and Lebanon.
Nigel Hickson
Nigel Hickson, VP, International Governmental Orginisations (IGO) Engagement; ICANN    
Nigel works out of the Geneva office as part of the Government Engagement Team. He is responsible for global engagement with the UN, IGOs and other International orginisations.
Nigel joined ICANN in 2012 and worked until 2014 as the VP for Europe.  He joined ICANN from the UK government; where he had served in a number of capacities for just fewer than 30 years. Latterly he had been responsible for a team dealing with international ICT issues; including Internet Governance.
Nigel is keen walker and cyclist
Patrick Jones
Patrick Jones is Senior Director of Global Stakeholder Engagement at ICANN. Patrick coordinates ICANN's global engagement activities across its regional and functional teams. He joined ICANN in March 2006 and has been active in the Internet governance, policy, operations and security areas since 2000. Patrick is an invited participant in ICANN's Security and Stability Advisory Committee.
Said Ercan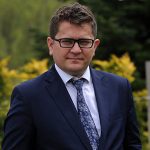 In 2004, he graduated from the Faculty of Political Sciences at Istanbul University. He served as a civil servant in various cities of Turkey. He published a printed literary magazine in 2005 and published an e-magazine in 2007. His writings and poetries were published in joint books. He resigned from the public sector in 2008 and started to work in the private sector in Istanbul. In 2009, he worked on interactive web dictionaries. In 2010, he prepared and presented Turkey's first social media radio program. In 2011, he established http://sosyalmedyahaber.com/ to meet the need for journalism in social media. In 2012, he became the founding chairman of USMED, the International Social Media Association which is the world's first social media nongovernment organization. Within the USMED Academy, he organized social media trainings at various universities. USMED established Turkey's first social media human resources platform in the name of CVMER USMED. He has given more than 400 social media conferences in domestic and abroad. He continues to provide social media and digital marketing consultancy services to various public and private institutions.
Sebastien Ducos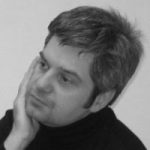 Sebastien Ducos is the Senior Client Services Manager at Neustar Inc., provider of Top-Level Domain Registry and DNS infrastructure. Neustar provides solutions to hundreds of clients around the globe for their generic, geographic, community and brand TLDs.
Sebastien has been working in the Internet industry in Europe and Australia for too long to count. He discovered the domain names industry 8 years ago as a Registrar in Melbourne. Sebastien has been sharpening his geoTLDs skills by managing in 2012 the ICANN applications for .melbourne and .sydney and bringing them online. He has been following the geoTLD.group since then and became the groups chair in 2016.
Sertel Siraci
Attorney at Law. President of Istanbul Bar ICT Law Commission. Founding Member of E-Commerce and Internet Law Foundation. Member of International Technology Law Association (ITECHLAW). Trademark and patent attorney. His LLM thesis studies at Istanbul Bilgi University is pending. His primary fields of activity are ICT Law, Intellectual and Artistic Property Rights. His articles are published in printed and visual media. He actively attends to events in ICT Law and Intellectual Property Rights as a speaker. He conducts studies in ICT Law at certain educational institutions.
He coordinated and attended as a speaker to seminars, panels, conferences Internet laws, cyber security law, e-commerce law, data protection, direct marketing, new media law, new generation advertisement and unfair competition law, online reputation, digital publishing and protection, gaming law, IPTV, domain name disputes, social networks and law, copyright protection of softwares, commercial spying, ICT security and cybercrimes, data protection laws, and have been writing articles on these issues